JOLLOF FESTIVAL X THE AFRICANIST PRE-FESTIVAL MEET & GREET
The Africanist Podcast and Songbyrd Present
Downstairs, All Ages

DOORS: 7:00 PM // SHOW: 7:30 PM
Jollof Festival x The Africanist Present: Pre Festival Meet & Greet
Wednesday July 3, 2019
--

The Africanist Podcast and Jollof Festival have partnered up to bring you a Pre- Jollof Festival Networking Event and Panel discussion along with drinks, conversations, great vibes and Afrobeats.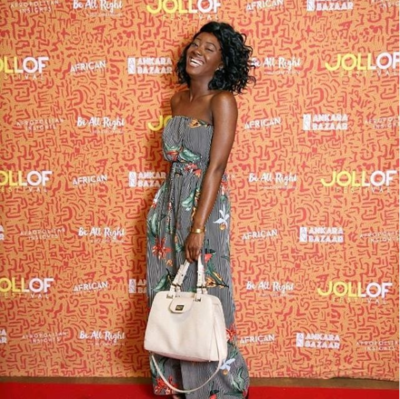 Come out and connect with us and other major players in the community as we discuss:
Digital branding and business for underfunded creatives and entreprenuers of color.
Panel will feature:
Troy Massa founder of Africa Gives Back International - africagbi.com - @africagbi
Yaw Mintah 1/4 of the DMV based Africanist Podcast - africanistpod.com - @africanistpod
Hazel Dennis founder of Fists Up Afros Out & Bargaining with BlacHaz3 - @blachaz3
Ish Osekre founder of Ankara Bazaar & Jollof Festival - jolloffestival.com - @jolloffestival
7PM - 8PM - Doors Open - Introductions, Networking, Games, Cocktails, Afrobeats, Photo Booth
8:15PM - 9:15PM - Panel Conversation on Branding for Entrepreneurs and Creatives of Color
9:15PM - 11PM - Networking, Games, Cocktails, Afrobeats, Photo Booth, Parrrrry Time
Africanist & Tagsoundz DJ Earthkwak spinning the latest Afrobeats and Hip Hop | Special Craft Cocktails | Snap it up at the Photo Booth | Sit back and Laugh it up with The Africanist |
If you are an active member of the African community don't miss this event. If you are a creative with an idea and want to know how to push your brand, don't miss this. If you love to network with others making a splash in the community, don't miss this. Come out and have a good time with us!

---
Panelist details
Troy Massa and Africa Gives Back International -
Troy is a Sierra Leonean, creative, developer, fashion designer and an international advocate is a natural born leader with a natural talent for building awareness for international culture. Troy has taken his passion for people, fashion, art and philanthropy to create an avenue for international health. His brand-boosting impact on and offline is inevitable and his fight for international health has gotten him recognized by international brands. Not to mention his recent title from Glamour Magazine South Africa - naming him as one of Africa's most creative individuals making and impact!
Africa Gives Back International is a tax exempt 501(c)3 non profit humanitarian organization – making a better Africa & world through education, health and empowerment. As a progressive organization, they are focused on ending the global water crisis by bringing clean and safe drinking water to the people of developing nations. We are doing this through the use of fashion, art, music and culture.
Our mission is to break the stereotype of Africa "Always Asking and Never Giving"
Join AGBI at their 4th annual Gala, Satuday, July 13th at the Fillmore, Downtown Silver Spring. This annual celebration of Africans and Friends of Africa coming together to support the mission of bringing clean water and development programs in Africa
http://africagbi.org/gala/rsvp/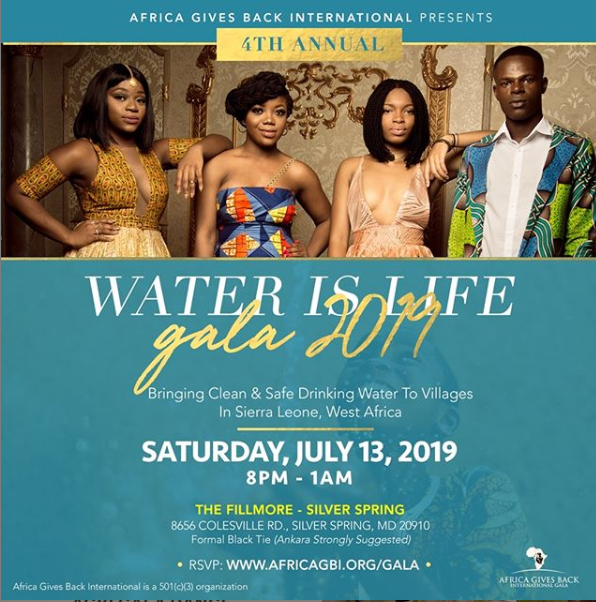 ---
Hazel Dennis and Fists Up Afros Out
Hazel known as Blachaz3 (Black Haze) utilizes her Masters education in Social Work and Social Justice creatively via Fashion, music, and Art in order to Change the World in a positive way. In addition she is the creator of @FistsUpAfrosOut , a brand that aims to UNIFY through community focused activities, programs, and initiatives.
Hazel truly is a branding expert. Using multiple social media platforms to convey her brand identities and link them strongly to her own personality and imagery.
@blachaz3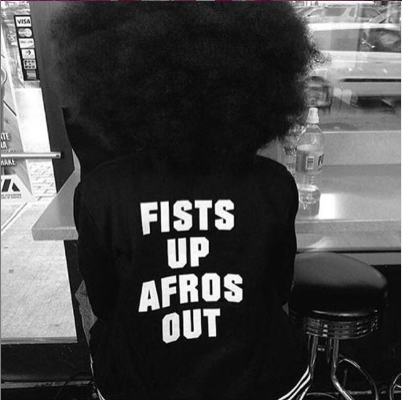 ---
Ish Osekre and Jollof Festival
Ish, hailing from Ghana is the founder of Jollof Festival, Ankara Bazaar and many other brands making a splash in the community. He is an ivy league graduate dedicated to taking the African culture to new and higher spaces. He is an expert on social media virality. He creates platforms, develops concepts, curates festivals and is an avid student of the art of going viral. His focus is big ideas, community, and culture and harnessing the power of social media to create.
Jollof Festival is a curated experience centered around Africa food. We are rounding up some favorite Jollof restaurants and vendors to showcase a variety of Jollof dishes with representation from different countries. See, taste, sample, buy, enjoy and ultimately answer the question of who makes the best Jollof? Connect with like-minded Jollof enthusiasts and let's find out who takes the much coveted bragging rights for the best Jollof! Participate in the live voting and also check out the Jollof wars when judges pick which country's Jollof reigns.
jolloffestival.com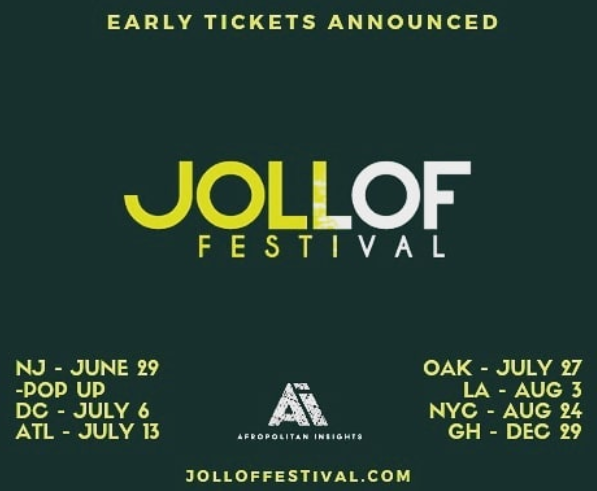 ---
Yaw Mintah - The Africanist
Yaw is 1/4 of The Africanist Podcast. He is an MBA graduate from the University of Maryland and is a business consultant by day. His business experiences of participating in consulting engagements in the USA and overseas has helped him learn about the important aspects of scaling a business from strategy to execution.
The Africanist is a Podcast and events brand based on connecting the stories of Africans in Africa and the complete diaspora. Their weekly show is a commentary on popular culture, media, social topics, etc from the lens of being first gen African. They also serve as a powerful platform bringing awareness to creatives and entrepreneurs who are creating things of substance in the African community. Check out their weekly show @africanistpod